Zadar is located in the northern Dalmatia region, in the middle of the adriatic coast and at the foot of the Velebit mountains. Zadar is well connected by air, land and sea but if you plan to visit Zadar and spend your holidays in Croatia, we recommend arriving to Zadar by plane or by bus.
Zadar, a picturesque city nestled on the stunning Adriatic coast of Croatia, attracts visitors from all over the world with its rich history, vibrant culture, and breathtaking landscapes. Zadar has plenty to offer everyone, whether you enjoy history, the beach, or exploring new places. However, before you can immerse yourself in the wonders of this enchanting city, you need to know how to get there. In this essay, we will explore various transportation options and provide a comprehensive guide on how to reach Zadar.
Flights to Zadar from Europe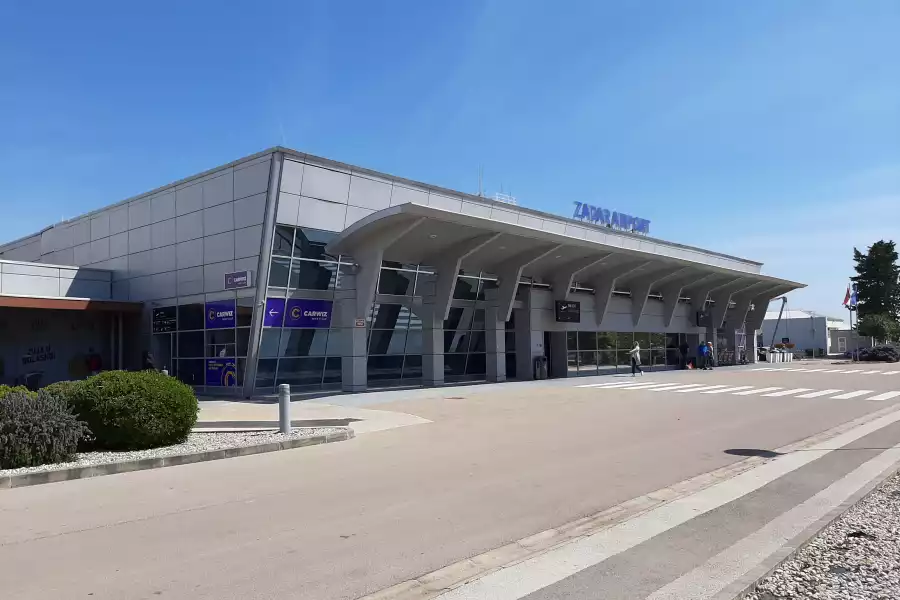 The easiest and most convenient way to reach Zadar is by air. Zadar International Airport, also known as Zadar Zemunik Airport (ZAD), serves as the primary gateway to the region. The airport is well-connected to major European cities through direct flights and offers a range of international and domestic connections. Several airlines operate regular flights to Zadar, making it easily accessible from various locations, the most popular one is Rayaniar. Upon arrival, the airport provides efficient ground transportation options, including buses, taxis, and car rentals, enabling smooth and hassle-free transfers to the city center.
List of airline companies that offer direct flights to Zadar Croatia:
Croatia Airlines
Ryanair
Lufthansa
Eurowings
European Coastal Airlines
Eurolot
Scandjet
Vueling
Transavia
SkyWork
Zadar is already connected with many big cities in Europe, but more and more destinations are being added each year.
These are just some of the major cities from which you can fly directly to Zadar:
Barcelona
Berlin
Brussels
Dublin
Frankfurt
Glasgow
Gothenborg
London
Manchester
Marseille
Milan
Munich
Paris
Rome
Stockholm
Vienna
Zadar Airport is situated in the small place Zemunik, about 11 kilometers from the city. After every flight, buses run easily from the airport terminal to the major bus station, making it easier for you to go to Zadar. With a travel time of approximately 20 minutes and a cost of 5€, this affordable transfer option ensures a swift and hassle-free trip. Best of all, there are no baggage fees to worry about.
If direct flights to Zadar are not available from your location, we recommend considering flights to the well-connected cities of Zagreb or Split instead. From either Zagreb or Split, you can easily catch a bus to Zadar, typically taking around 3.5 hours. This reliable and scenic route allows you to enjoy the picturesque Croatian landscapes as you make your way to your desired destination.
Ensure a seamless and stress-free journey by booking your private car transfers in advance. Whether you opt for the convenient bus service from Zadar Airport to the city center or plan a connecting transfer from Zagreb or Split, these transportation options will ensure a smooth start to your Croatian adventure. Don't miss out on exploring the wonders of Zadar—secure your transfers now and embark on an unforgettable journey.
Arriving to Zadar by bus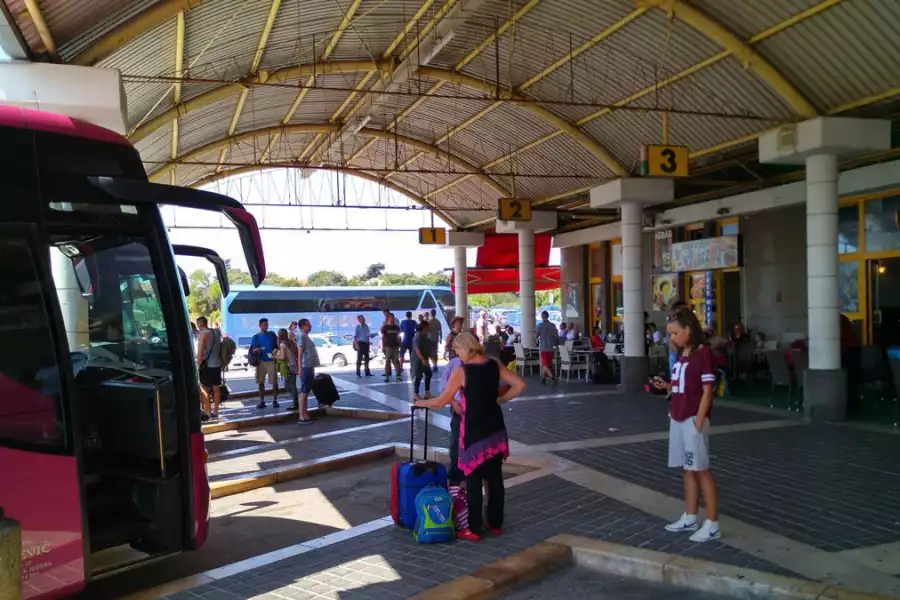 If you're looking for a convenient and scenic way to reach Zadar, Croatia, traveling by bus is an excellent option. With well-connected routes and reliable services, buses offer a comfortable and cost-effective means of transportation. Whether you're coming from a nearby city or planning a longer journey from another country, here's what you need to know about getting to Zadar by bus.
Zadar Main Bus Station
Upon arrival in Zadar, buses will drop you off at the Zadar Bus Station, conveniently located near the city center. The bus station is well-equipped with facilities such as ticket counters, waiting areas, restrooms, and nearby amenities like shops, cafes, and accommodation options. From the bus station, you can easily access other parts of the city using public transportation, taxis, or even walking if your destination is nearby.
Domestic Bus Travel
If you are already in Croatia, traveling to Zadar by bus is straightforward due to the country's efficient and extensive bus network. Major cities like Zagreb, Split, Dubrovnik, and Rijeka have direct bus connections to Zadar, with frequent departures throughout the day. The journey times vary depending on the distance, but traveling from Zagreb or Split usually takes around 3 to 4 hours, offering picturesque views of the Croatian countryside along the way.
International Bus Travel
If you are coming from a neighboring country or further afield, international bus services offer convenient options to reach Zadar. Many European bus companies operate routes to Zadar, making it accessible from cities like Vienna, Budapest, Belgrade, Munich, and Venice. The journey durations can vary significantly depending on the starting point, but the bus connections are generally reliable, and comfortable, and offer a great opportunity to explore the diverse landscapes as you make your way to Zadar.
Traveling to Zadar by bus provides a convenient, affordable, and scenic option to reach this captivating Croatian city. Whether you're coming from a domestic location or embarking on an international adventure, buses offer a comfortable ride and the opportunity to admire the beauty of the surrounding landscapes. Plan your trip, book your bus tickets, and get ready to experience the charm of Zadar as you arrive conveniently at your destination.
Driving to Zadar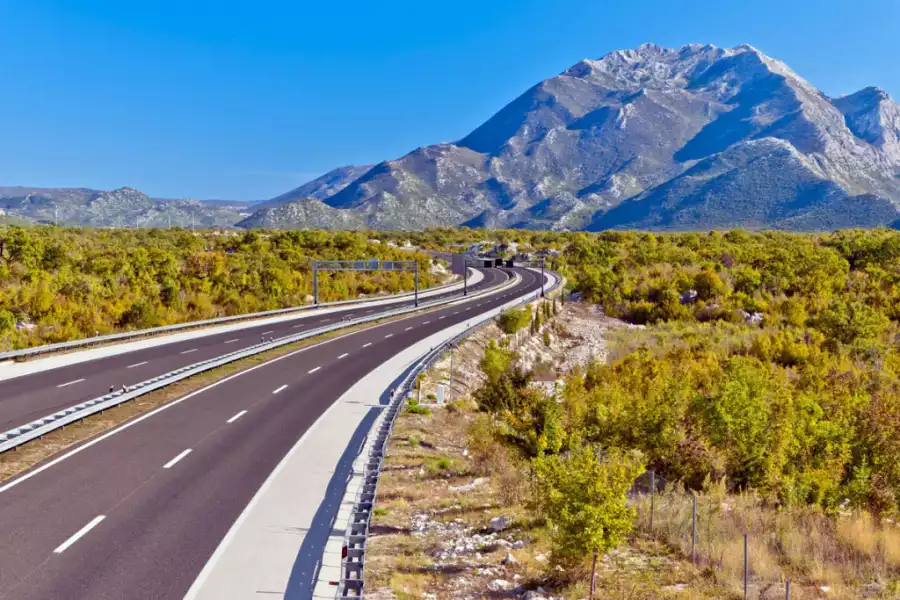 If you crave freedom, flexibility, and the ability to explore at your own pace, driving to Zadar is an excellent choice. With well-maintained roads and scenic routes, reaching this enchanting Croatian city by car allows you to immerse yourself in the breathtaking landscapes along the way. Here's everything you need to know about getting to Zadar with your own vehicle.
Road Network
Croatia boasts a well-developed road network, making driving to Zadar a convenient and enjoyable experience. The A1 highway, also known as the "Autocesta," connects Zadar with major Croatian cities like Zagreb, Split, and Dubrovnik. The journey from Zagreb to Zadar typically takes around 3 hours, providing a smooth and straightforward drive. Additionally, regional roads and well-marked signs make navigating the country's smaller towns and villages a breeze. Particularly if you're traveling from Rijeka to Zadar on one of Croatia's most picturesque highways, "Jadranska magistrala" which follows the country's coastline and offers stunning scenery. Motorcyclists particularly like riding on this winding route.
Border Crossings
If you're traveling to Zadar from a neighboring country, it's essential to consider border crossings. Croatia shares borders with Slovenia, Hungary, Serbia, Bosnia and Herzegovina, and Montenegro. Ensure you have all the necessary travel documents, such as your passport and vehicle registration papers, as you may be required to present them at the border checkpoints. Familiarize yourself with the specific entry requirements and opening hours of each border crossing to streamline your journey. Croatia joined the Schengen and Eurozone in 2023, making travel there much more convenient.
Parking in Zadar
Once you arrive in Zadar, finding parking spaces is relatively easy, especially in the city center. Zadar offers various parking options, including street parking, parking lots, and parking garages. The city has designated parking zones, with different rates depending on the location and duration of your stay. It's advisable to have some local currency (Euro) on hand, as some parking areas may not accept credit cards. Take note of parking signs and regulations to ensure a hassle-free parking experience.
Pro tip: Zadar has been a very popular destination in the last few years and during the peak season finding a free parking spot in the old town is like winning the lottery. For a stress-free visit, we advise taking a cab, public transit, or a leisurely stroll to the old town.
Roadside Assistance
Before setting off on your journey, consider obtaining roadside assistance coverage or ensuring that your existing coverage is valid in Croatia. In case of any unforeseen circumstances like flat tires or mechanical issues, having roadside assistance can provide peace of mind and quick solutions. Additionally, carry a spare tire, a jack, and basic tools in case you need to handle minor repairs yourself.
Driving to Zadar offers unparalleled freedom and flexibility, allowing you to embrace the journey as much as the destination. With a well-connected road network, border crossings to consider, ample parking options, and the possibility of roadside assistance, driving to Zadar is an adventure worth undertaking. Plan your route, ensure your vehicle is in good condition, and embark on a road trip that promises scenic vistas, hidden gems, and the freedom to create your own itinerary. Let the open road lead you to the captivating city of Zadar.
Getting to Zadar by boat or ferry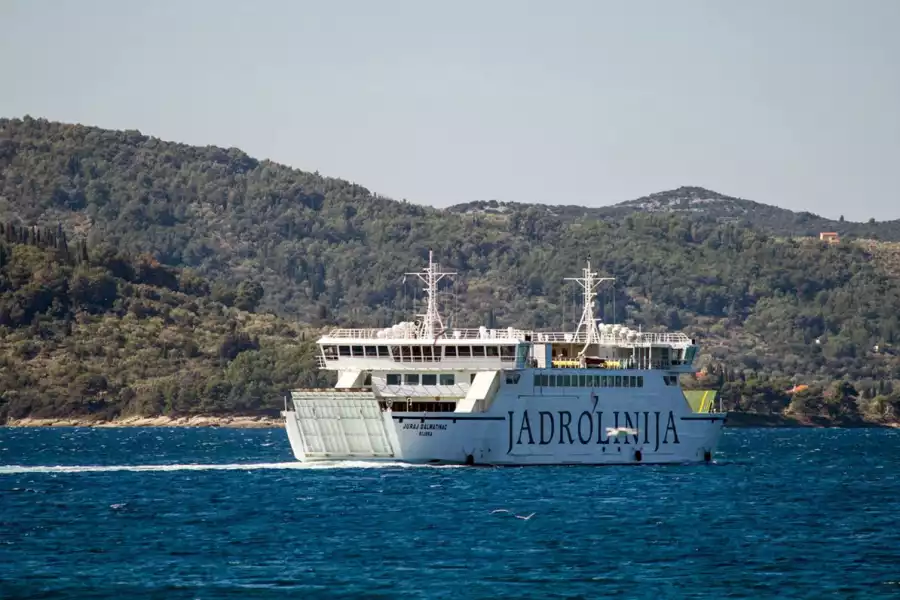 For a truly remarkable and idyllic way to reach Zadar, Croatia, consider arriving by boat. With its stunning coastal location on the Adriatic Sea, Zadar offers an enchanting harbor that welcomes visitors from around the world. Whether you're sailing your own boat, joining a cruise, or taking a ferry, arriving in Zadar by boat promises a serene and picturesque experience. Here's everything you need to know about getting to Zadar by boat.
Private Yacht or Sailboat
If you have the opportunity to sail your own yacht or sailboat, Zadar's marina is ready to greet you. The city boasts a modern marina, Marina Zadar, equipped with excellent facilities and services. You can moor your vessel here and enjoy convenient access to the city center and its attractions. Zadar's strategic location allows you to explore the stunning Zadar Archipelago, with its numerous islands, hidden coves, and crystal-clear waters. Embrace the freedom of sailing and discover the beauty of the Adriatic coast on your own terms. Additionally, D-Marine Dalmatia, one of Dalmatia's major marinas, is about 10 kilometers from Zadar.
Cruises
Another popular option to reach Zadar by boat is to join a cruise. Many cruise lines include Zadar as a port of call in their itineraries, allowing you to experience the city's charm along with other incredible destinations in the region. Cruises offer the perfect balance of relaxation and exploration, with various amenities and organized shore excursions that let you discover the highlights of Zadar and its surroundings. Delight in the luxury and comfort of a cruise ship as you approach the Zadar coastline and immerse yourself in its rich history and natural wonders.
Ferries
If you prefer a more flexible and budget-friendly option, ferries provide regular and convenient connections to Zadar. Zadar's ferry port Gaženica connects the city to neighboring islands and coastal towns, making it a gateway to further explore the Adriatic Sea. Jadrolinija, the primary ferry company in Croatia, operates various routes to Zadar. From Ancona in Italy, you can catch a ferry that sails across the Adriatic Sea and arrives at Zadar's port. Additionally, local ferries offer connections to nearby islands such as Dugi Otok, Ugljan, and Pasman, allowing you to venture beyond the mainland and discover the hidden treasures of the Zadar region.
Every tourist is guaranteed a fantastic experience in Zadar because to its historical sites, gorgeous beaches, and lively environment. The well-connected transit system makes it reasonably simple to reach this Croatian treasure. Your journey to Zadar prepares you for an unforgettable adventure, whether you decide to fly straight to Zadar International Airport, take a road trip through Croatia's stunning landscapes, or take a boat over the Adriatic Sea. Pack your bags, make your travel plans, and get ready to enjoy Zadar's enchanting beauty. Your vacation in Croatia is waiting!